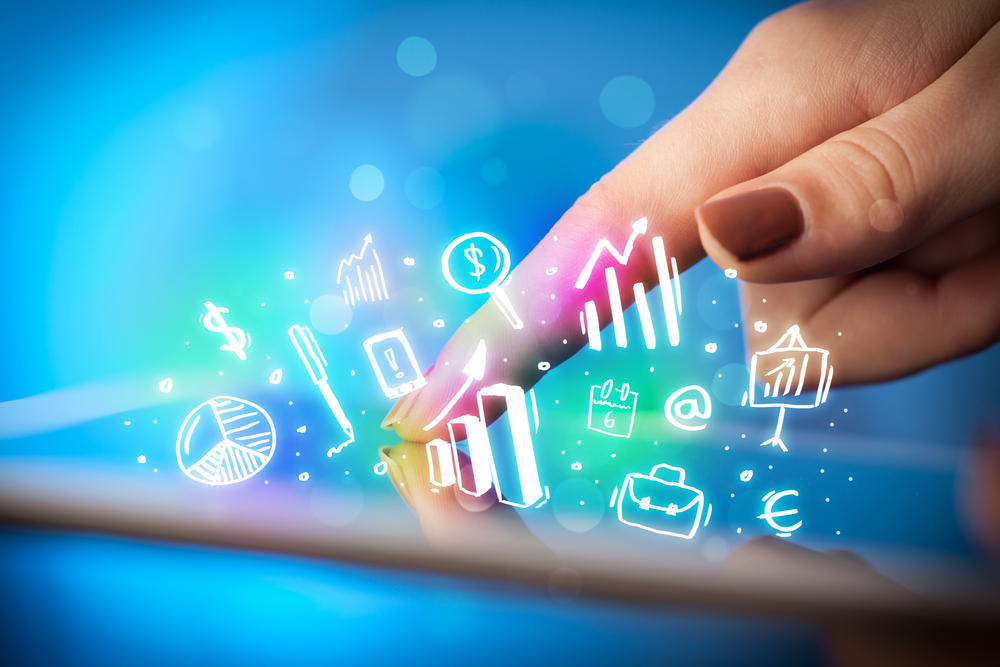 John Edwards recently noted in his July 23rd Information Week article, Digital Transformation Challenges IT Leaders, that the time for digital transformation is upon us. The digital era is in full swing, and frankly, there is no turning back. This technology wave has created a Pandora's box of opportunity, and when it comes to traditional financial institutions, credit unions hold the capacity to unleash a full-scale digital revolution.
Digital Innovation: Lone Star Credit Union SDx Case Study
According to Edwards, increasing the digital value proposition is vital to maintain a growth pattern. As preferences shift towards mobile access, the requirement for local proximity to the credit union has pivoted towards a completely mobile model.
Take the recent case study, where Lone Star Credit Union combined the cutting-edge technology method, Software Defined Wide Area Networking (SD-WAN), with a proxy approach, and instantly created a completely transportable and fully capable credit union. They first identified a potential membership pool, and by utilizing their freshly implemented SD-WAN capacity, with one financial advisor and a mobile device, Lone Star CU was able to offer their full-service credit union to a remote demographic, hundreds of miles away.

"It took a day to help 30 employees," Jack Smith, CEO of Pure IT CUSO, "with a laptop in our conference room, [Lone Star CU] opened savings accounts and gave personal financial advising at our office. They served our whole company in a day, this kind of service doesn't exist anywhere else."
This kind of service was conducted solely from the adoption of a digital innovation, creating a new agile model, and directly serving a neglected membership in the process. This is a prime example which exemplifies the crucial bilateral partnership between a strategic need and a CUSO's specialty.
Security:
Credit unions are, by definition, an enterprise of the people and uphold a social contract of trust. When it comes to digital, this means offering members a secure environment to conduct their financial business. Data security has never been more top of mind, and in an era of mounting information, protecting personal and confidential data is imperative to not just the credit union itself, but to their advisory boards as well. Recent notable ligations have bought new concerns, extending the liability reach to include employees to board members. Key internal stakeholders are assuming the responsibility of protecting the entire credit union from security breaches.
More reason to infiltrate the credit union with a robust encryption and communication infrastructure, and this strategic alignment complete with a critical layering of services with technological solutions, requires a specialized eye.
Resistance is Futile: Breaking up with Legacy Networks
As our digital climate flows to handle an endless line of dynamic variables, legacy systems create counterproductive anchoring. Though comfortable, doubling-down on dated systems hurts the business model and value proposition of the credit union. Embracing new technologies strengthens the toolbox of the credit union, communicates value to the membership, soothes operational friction, and holds residual benefits like scalability and cost effectiveness.
Technology is a business enabler, not a hinderance. Information technology has evolved from a siloed department of, to core operational scaffolding to, the entirety of the credit union enterprise. A nimble, agile, and secure technology infrastructure lay the new foundation for modern business sustainability.
The world is changing, and there's no surprise that credit unions must change with it. This harnessing of adaption is the one common denominator which flows across each generational technological shift, and as we evolve into a community of conscious and informed thought leaders, it is our honor and duty to sift the noise of our modern digital era down to Edwards three basic pillars:
Technology as an innovator, technology creates security, and resistance is futile.
To read Edwards complete article mentioned in this blog, please visit https://www.informationweek.com/strategic-cio/digital-business/digital-transformation-challenges-it-leaders/a/d-id/1335275.
For details on Pure IT process, please click here.
As always, Pure IT is committed to Pure Excellence in Service, and please contact us at pureitcuso.com or Rebekah Schlichting, at rebekah.schichting@pureitcuso.com.