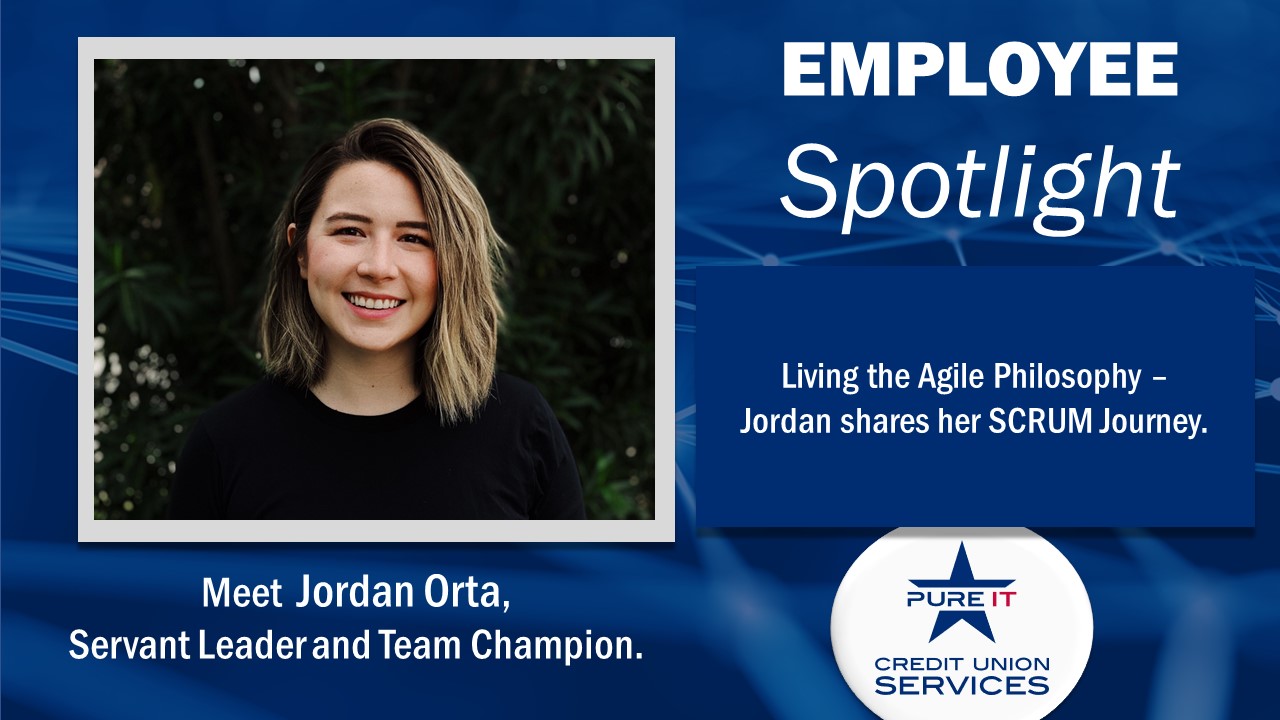 From Retail Manager to SCRUM Practitioner in One Year - this is Agility in Action.
On a bustling afternoon, Jordan Orta took time away from managing projects and wrangling engineers to sit down for a conversation on how she is living the agile philosophy.
"I never set out to be a SCRUM Master," she candidly adds, " I just kept taking steps to adapt and learn through my past life," and by consistently living this agile ethos, her professional journey has taken her from retail manager to certified SCRUM practitioner in one year.
This is the personification of what the SCRUM method is – it is the opposite of traditional Waterfall project management, where projects are laid out over a linear progression, leading to one large outcome, and where deviating from the projected plan negatively impacts the team, their ability to deliver, and the quality of the customer satisfaction. With low feedback loops and focusing on the individual contributions, the Waterfall method can drastically increase completion time and create a dissonance between workload and expectations.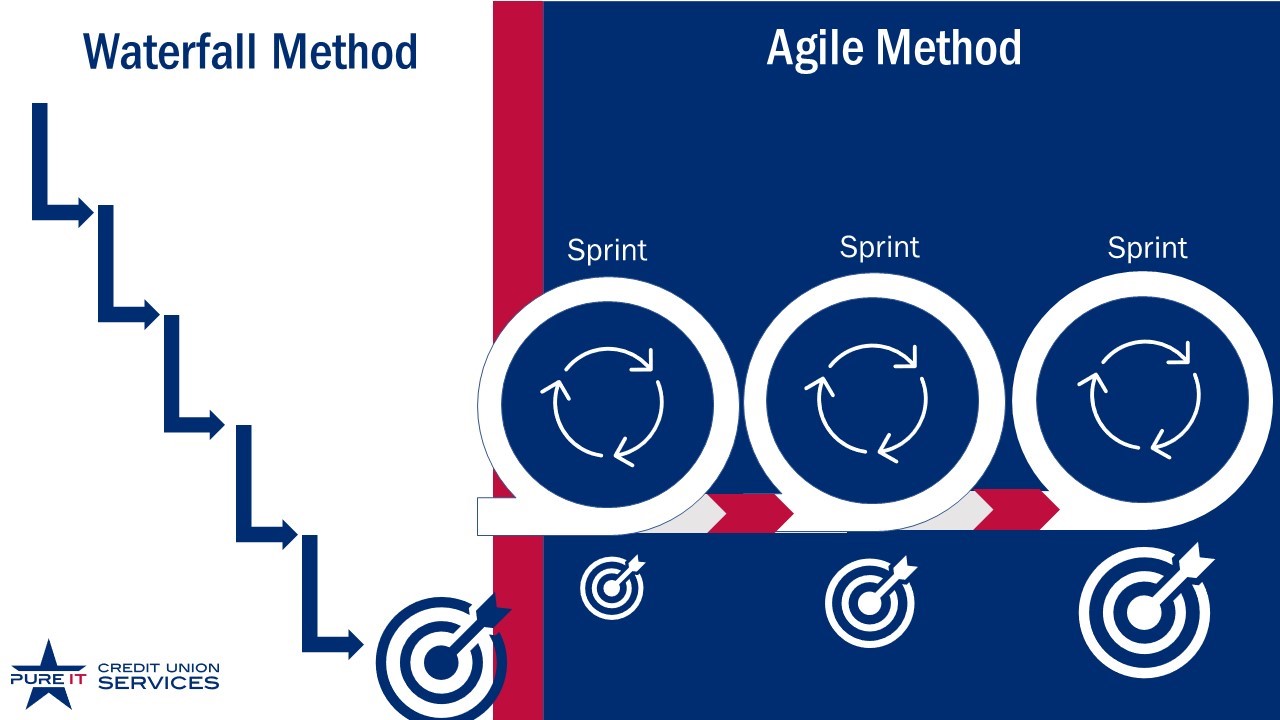 Above, a comparison between a Waterfall or linear, and SCRUM, or agile, project management framework.
SCRUM, on the other hand, takes a continuous improvement approach, and breaks large scopes into smaller digestible projects, called Sprints. Instead of a linear progression through the entire macro scope, each Sprint offers time to reflect, improve processes and apply these observed improvements immediately. Successful SCRUM relies on two key shifts: team accountability and open communication. Another main differentiator between Waterfall and SCRUM (or Agile PMO), is how the team measures outcomes, opting for a series of micro targeted goals which cumulatively build to the macro outcome.
The point of SCRUM is to strengthen the group by a collective ownership, an All Hands-on Deck and Three Musketeer mantra – all for one and one for all. Frequent, concise, and honest feedback plays a vital role through the agile ethos, where the group collectively identifies nuances, changes, and areas to improve or re-examine project parameters given the common goal for Sprint completion. The underlying purpose of agile management is simple – to create an elastic project plan that adapts to changes in real-time, creating a resilient and nimble path ahead. By constantly adapting the project design, realistic goals emerge allowing efficiency to increase and backlogs to minimize.
In her decade running a big-name retail storefront, Jordan was unknowingly sharpening a key SCRUM toolbox in building relationships, motivational communication and circumventing the many complicated layers of team dynamics. Major themes like continuous improvement and servant leadership lay professional denominators which broke industry boundaries, landing Jordan in the information technology field. What began as a career change into technical recruiting, Jordan again ignited her agility by flexing to meet changing business needs and jumping into project management to scale and tackle growing project demand.
A key success indicator for any agile method is the deliberate distinction to welcome change and reject the temptation to react negatively to unplanned changes. By embracing the unfamiliar and uncomfortable, Jordan's core skills led her to thrive in a new industry, leading a team of seasoned technology architects and yielding better outcomes.
A conduit between the client and the technical resources, Jordan's retail indoctrination of customer service fostered trust both externally to customers, but internally across the organization.
This biggest difference? Besides changing markets from consumer goods into a service model, Jordan explained the fundamental organizational characteristic that propels the agile mission.
"Trust – in my retail life, I had really wonderful coaching relationships with my leadership team, but there was a severe separation between the leaders and the associates," noting the existence of retail psychological silos, creating an us versus them mentality and fracturing deep trust.
"Our SCRUM team trusts another – we expect, and want, open, honest feedback. Regardless of your job title, everyone on this team is fully committed to the shared purpose of giving our client the very best we can. There is no pointing fingers or blame – there is only one team, one mission, and that feels really incredible."
Though Jordan abandoned a linear career path, she consistently took small steps ahead, making the best decision she could at the time, accepting change, openly receiving honest feedback, and adapting into a resilient and accomplished project manager.
Her journey is far from over, and as she takes a large role with the technology start-up who invited her on this SCRUM mission, she will continue lead through a servant's heart and collaborative spirit.