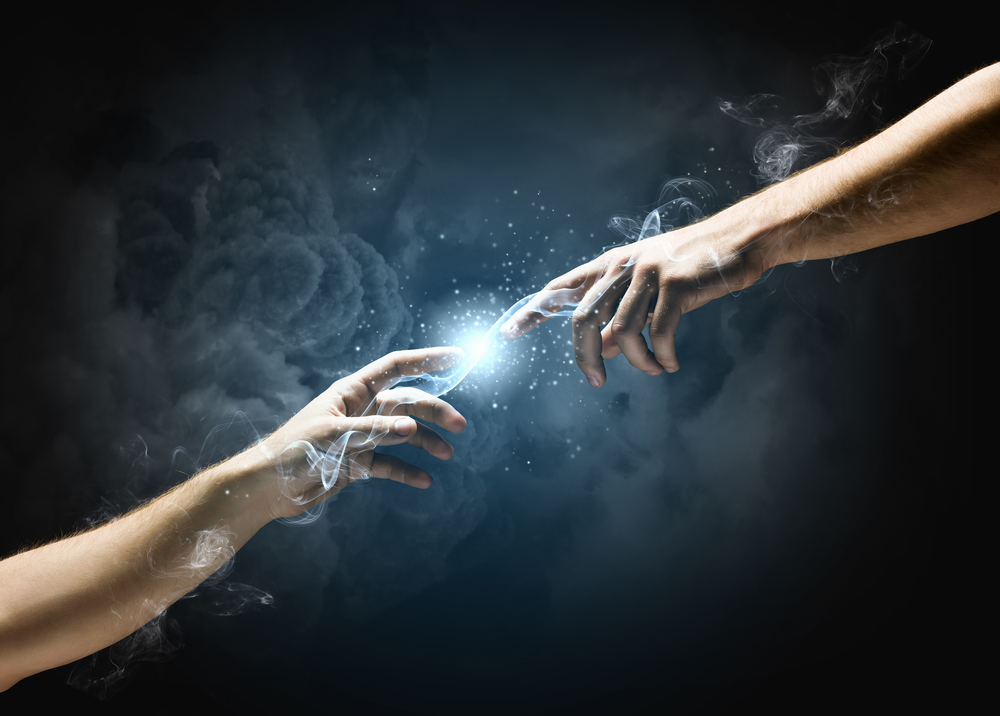 The simpatico relationship between the credit union and the credit union service organization, tossed into the era of digital transformation, has forged a unique partnership which serves as the path to prosperity in a tech world of high rollers.
How do you define, collaboration? For some, collaborative efforts are most materialized in the cosmic convergence of powerful spheres, allowing creative genius to ignite a unique element otherwise not found on the planet. When we think back to historic collaborations, the musical industry serves as a rolling case study on success fueled by partnerships. When Queen and David Bowie collaborated to make the iconic hit, Under Pressure, they hit gold. The Rat Pack was arguably a revolving collaboration of musical genius. Strokes of cooperation mixed with technical skill and specialized experiences, fused unformidable and memorable relationships.
Collaboration is a survival component across disciplines and industries and is not foreign to the financial services world. Such collaborative efforts are a plausible growth tactic to mitigate our current business environment in an overwhelming, and dynamic, information era. From world leaders to industry rock stars, the power of partnerships plays an intricate role, amplifying success and enabling opportunities.
In a CU Insight Experience recent podcast episode, the power of collaboration was discussed with a clear denominating message, "[ we are currently in] a transformational time and CUSO's hold unique influence on the credit union system," host Randall Smith introduces.
Guest Dave Adams adds, "the biggest disruption to the credit union system is technology and digital-only banks which disrupt traditional avenues," leading the audience to ponder if credit unions are strategically analyzing their for-profit counterparts, and, can the CU carve out a unique value proposition to establish a competitive foothold?
"The reality is," Adams continues, "I don't know of any business sector that isn't experiencing a high level of change. It's either disrupt or be disrupted," and to succeed, "any business must be comfortable with innovation and change."
This change is technology, where "tech is both an equalizer and opportunity," Adams adds.
The credit union movement is ready for its next big collaboration, and that formidable partner is technology. Embracing the digital era will not only increase value to membership, adapting to shifts in usage and behavioral patterns, but will increase the value of the financial institution itself. Sensitive to cost, contractual, and compliance constraints, incremental shifts in the current technological landscape yield heavy returns.
The CUSO by conceptual default is the runner up for optimized partnerships with credit unions, and by pivoting the strategic lens to a focus on the current state of technological affairs, that same beautiful, mystical, and powerful collaborative environment ignites.
"There are things we have to do collaboratively that we can't do on our own." Adams is right, and further, why spend resources reinventing the wheel, when all that is needed is a mere realignment? Insert the CUSO, the specialized partner who can realign the credit union, adapting to the specific criteria and constraints held by non-profit financial institutions.
For example, credit unions can enhance their offerings by adopting mobile technology. Regardless of their size, mobile technology opens the ability to compete with big bank competitors by providing identical, or superior, value to credit union members.
The collaborative concept is no stranger to business strategies, where in a recent study on successful partnerships, Adi Gaskell in Forbes cites, "the key to productive collaboration is purpose." Regarding a study from the Institute for Corporate Productivity (i4cp) and Rob Cross, Edward A. Madden Professor of Global Business at Babson College, found, "companies that promoted collaborative working were 5 times as likely to be high performing," and that purpose denominators lays as a secure foundation between partners.
Here is where credit unions have the competitive advantage: they are purpose driven by conception. When aligning a high-performance collaboration, partnerships based on common ethos and underlying mantras excel potential gains through established trust.
The trust piece rides core to a constructive partnership, and for a credit union, in a world of constant vendor agendas and endless miracle product offerings, trusting the process, people, and technology impact the productivity scope.
Successful collaborations are centered on a shared purpose, and to thrive in the modern business landscape which is riddled with regulations and liabilities, trusting your partner is imperative. The stakes have never been higher, and the roadmap is clear. For credit unions, it's time to embrace the collaborative effort through a like-minded CUSO, whose specialized skillset complements the immediate health and long-term sustainability of your organization.
For a complete list of Pure ITs specialized technology skillset, please visit our website, at https://pureitcuso.com/services/.
To listen to the entire podcast mentioned in this article, please visit CU Insight Podcast.
Articles Cited in this Blog:
Gaskell, A. (2019). New Study Finds That Collaboration Drives Workplace Performance. [online] Forbes.com. Available at: https://www.forbes.com/sites/adigaskell/2017/06/22/new-study-finds-that-collaboration-drives-workplace-performance/#41294d463d02 [Accessed 1 May 2019].
Smith, Randall. CU Insight Experience (2019). https://www.cuinsight.com/the-cuinsight-experience-podcast-dave-adams-making-an-impact-14.html. [podcast] CU Insight Experience Podcast: Dave Adams Making an Impact (#14). Available at: https://www.cuinsight.com/the-cuinsight-experience-podcast-dave-adams-making-an-impact-14.html [Accessed 29 Apr. 2019].