Credit Union Technology should be a Strategic Business Enabler


Pure IT Credit Union Services is excited to be at the Cornerstone Conference this year. We will be in the exhibit hall to discuss any IT service or IT assessment needs you may be considering. We also have the honor of presenting an education session at this year's conference, read about it below!
We invite you to join our education session on Tuesday, April 11 at 1pm.
It is a discussion designed for Credit Union CEOs, Executives, and Technology Leadership.
Session Title: Moving IT from a Cost Center to Strategic Business Enabler
We will hold a panel discussion where Information Technology Best Practices and Strategy are shared by both Executive Leaders within Credit Unions, as well as industry experts. The focus will be on how to move IT from a cost center, to a strategic partnership with the cooperative by using the Gartner Infrastructure and Operations model. This model assesses the maturity of the People, Process, Technology, and Business Management of your environment. The results provide your Credit Union with a roadmap towards increased financial management and efficiency, quality of service, agility, customer satisfaction, and business contribution.
The panel will discuss questions such as:
Why can't our systems support what we need to accomplish for our credit union?
Why is IT always busy but our overall strategy isn't moving forward quickly or at all?
Why does IT cost so much? Is there any way to quantify and realize a return on my investment?
IT staff & skill sets. It is difficult to hire the right person who does not cost a fortune and it is also difficult to retain them.
What are the most valuable acitivities my IT staff and area could be focused on?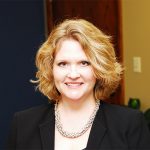 Becky Reed is the Chief Operations Officer and Chief Information Officer for Lone Star Credit Union in Dallas, Texas. In her current role, Becky is responsible for implementing the strategic vision of the Executive Team and Board. This includes managing a core conversion and utilizing technology to create efficiencies for the staff. Becky is no stranger to credit unions. With over 20 years of experience in a variety of roles, including President and CEO, Becky understands the unique challenges of the credit union industry. Becky will share the complete transformation of IT and business problems IT has solved and is continuing to solve at Lone Star Credit Union.
Nathanael Tarwasokono is the President/Chief Executive Officer for Firstmark Credit Union in San Antonio, TX. Nathanael joined Firstmark Credit Union at the end of 2015. He brought to FirstMark Credit Union his passion for the credit union mission, his financial expertise, and his experience & focus on credit union growth. While Nathanael's responsibilities cover all areas of the credit union his view of a fully integrated and technology driven financial services business has put significant emphasis on IT for Firstmark CU. Nathanael will share about the transition that has happened at Firstmark Credit Union and how IT is enabling further growth and improved services.
Join our session at Cornerstone's annual conference to hear Becky & Nathanael's credit union IT journeys.
More Info: http://events.cornerstoneleague.coop/am/schedule.html