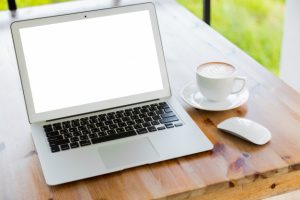 Recently, Forbes posted an article about choosing the best new hire candidates that do not live locally, over the ok-est candidates that live close to the office. The author gives examples and details of their situation and in the end, they haven't looked back after changing their hiring model to hire off-site staff that check all the necessary boxes of their open position.
So, what does this have to do with credit unions? As technology digs deeper into our industry, new opportunities rise to the surface, and even if they sound unconventional to the credit union philosophy of providing excellent service to members, some new trends are worth taking a look of.
For example, we were visiting a credit union a few months back, helping them with their IT infrastructure and assessing how they use IT in daily operations. One of their pain points was turnover in staff, specifically the highly-qualified roles: Loan Underwriters and IT support staff. They found that in a small town, these specialized candidates are few and far between or they may job-jump to chase the highest salary since the demand is higher than the number of qualified candidates.
The way we saw it, they had three options:
Hire local and pay a premium to keep them onboard.
Engage a third-party service provider to fill gaps in roles that their credit union had.
Open their geographic range to find the perfect candidate and allow them to work remotely.
In the end, our credit union client chose a combination of options two and three. They allowed Pure IT to fill in some gaps in technology and they updated their infrastructure to allow underwriters and loan processers to securely work from other cities and states.
Many credit unions have reservations with allowing staff to work from home. This is a highly regulated industry, and credit unions take their responsibilities to protect their members' information and assets very seriously. However, with the proper infrastructure, you can safely allow staff to work from anywhere, totally removing the restraint of geography.
How would it change your credit union if you met your members out in the community? Sign and close on a loan from the car dealership. Open and fund accounts at a PTA fundraiser. Provide insurance quotes at a Home Owners Association meeting. There are many ways to use technology to reach your members and provide that home-town feel that members appreciate.
Below is the link to the article Forbes posted. Take a look at their four lessons learned.
https://www.forbes.com/sites/theyec/2018/07/03/4-lessons-ive-learned-scaling-a-remote-company/#37df06f678a4
If you are interested to find out more on how you can use your technology to employ remote staff or meet members in the community, contact us at info@pureitcuso.com 717-409-5726 or 281-378-7790.