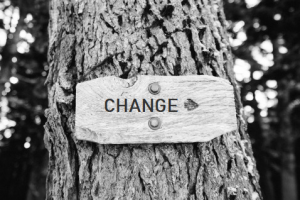 In a time when technology changes as quickly as the weather, how do your employees at the credit union fare trying to keep up? In leadership, you quickly realize that your employees do not accept change at the same rate. Some on your team thrive in a changing environment, while others dig in their heels and fight to hold onto what they know.
Where do you begin to help ease those into changes? You create a development plan for them? Throw training thier way? You move on without them?
No. YOU, the leader change first.
In a post from leadershipfreak .com called, "How to Inspire Others to Fly," they give a great example with the development of baby bluebirds. Instead of waiting for the fledgling to change, the mother and father bird change their tactics first. In a nutshell, the process is explained by "No Food and Redefining Help." But most importantly, you have to make the change first.
If you are struggling with your credit union employees adopting new technology or changes in your organization, I encourage you to read this quick post for some inspiration on a quick action plan.
https://leadershipfreak.blog/2018/08/31/how-to-inspire-others-to-fly/
Do you need to shake things up at your credit union? Contact us for information on what new technology is available for your credit union using your existing budget.
info@pureitcuso.com or 281-378-7777