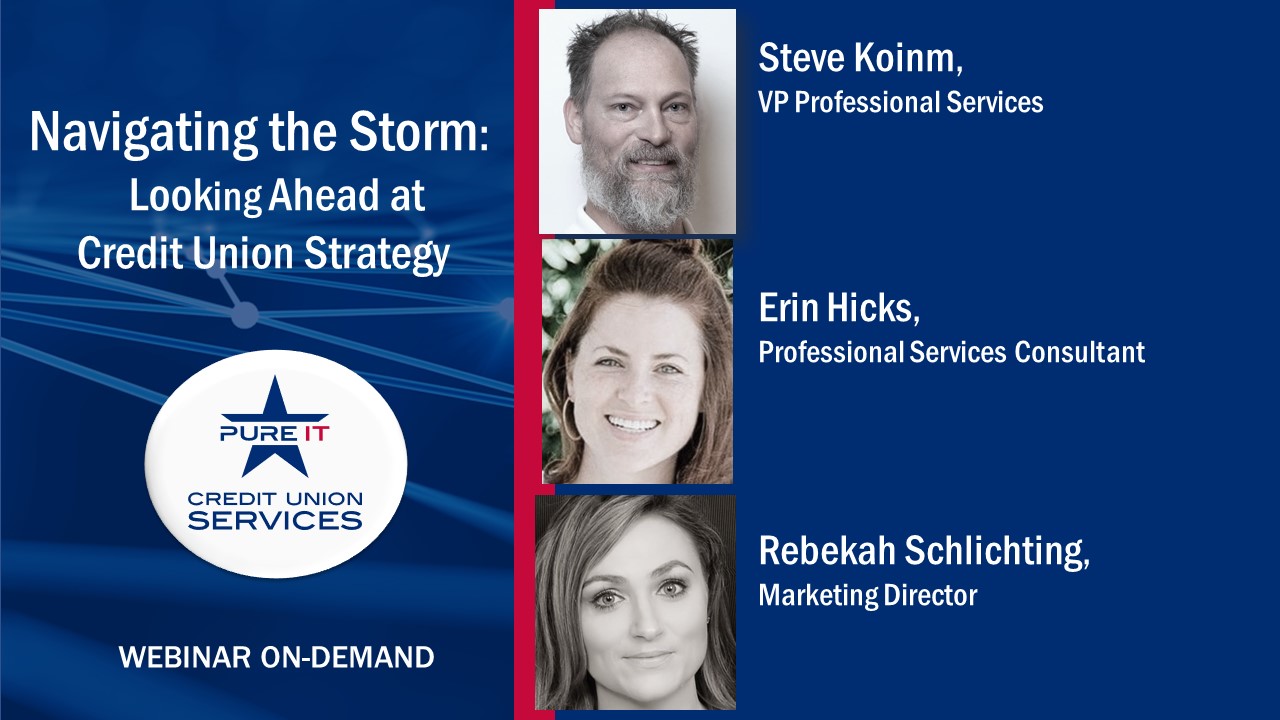 With leadership asking how to turn immediate survival moves into a long-term plan, strategy has become our collective central mission. This webinar identifies steps to carve out the new credit union model, while we adapt to serve.
In their latest on-demand webinar, Steve Koinm, VP of Professional Services, and Erin Hicks, Professional Services Consultant, discuss the evolution from immediate into long-term strategy changes, with Rebekah Schlichting, Marketing Director of Pure IT Credit Union Services. By evaluating, shifting, and prioritizing steps ahead, credit unions can navigate through the current uncharted waters. With six months to the New Year, credit unions are at a pivotal mark for strategic realignments, and though the exact road ahead may not be known, leadership has the unique opportunity to adjust their service models one step at a time. The direction has not changed when it comes to maturing the credit union into a proactive institution that fosters the service philosophy, and the long-term game is all about constant improvement and adapting to change. This agile mindset creates a resilient strategic framework for the credit union, meeting increased demand for sound financial service while supporting new staff needs and community preferences.
Watch the whole webinar here : https://pureitcuso.wistia.com/medias/pb0dzd1bjc
We invite you to continue this conversation, and the entire Pure IT Credit Union Services team is standing by to optimize your credit union through igniting new service pathways.