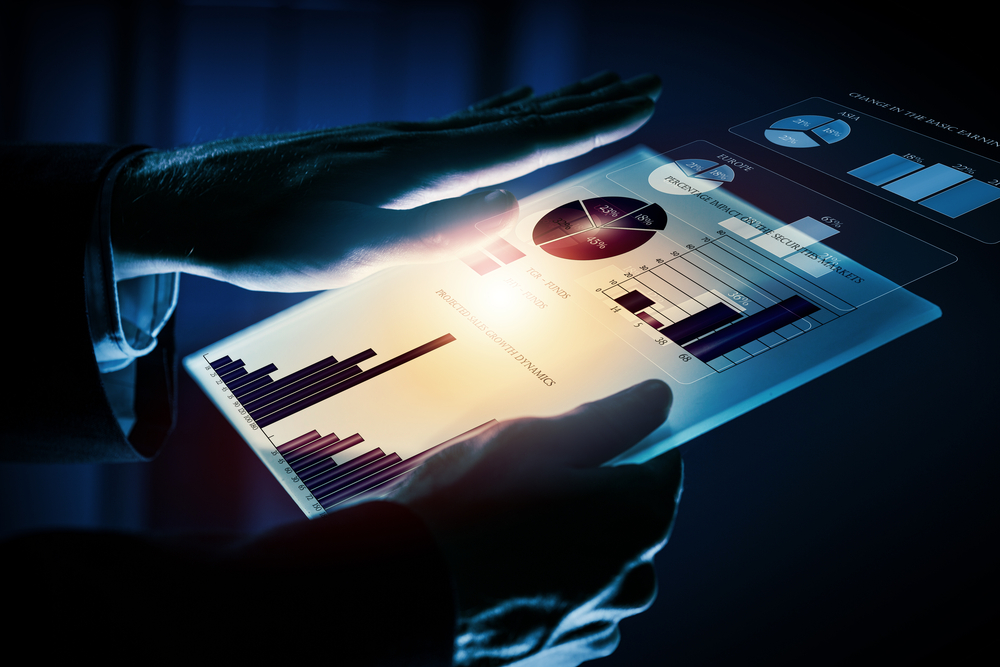 No other term is more broadly misinterpreted in our industry than digital transformation, narrowing the lens of growth opportunities within the credit union scope.
Mislabeled as home-banking and mobile-app updates, fintech investments, cloud initiatives, AI advancements, and short-run projects, digital transformation has a complicated and non-standard connotation. Referred to as, "the Trojan Horse of modern business model," this misunderstood construct often serves as a trigger to an overarching, "business transformation, a time to review many aspects of a business's operations from top to bottom—the talent, the organizational structure, the operating model, products, services, etcetera," James Bilefeild, serial digital entrepreneur at Mckinsey.
Clint Boulton, CIO, simply describes, "digital transformation is a necessary disruption," and this constructive ability is the catalyst to long-term profitability and overall organizational health. This is an ongoing, dynamic process requiring human capital, open innovation, and willingness to forge into uncharted territory.
In a 2018 Gartner poll of CUNA CIOs, results pointed to a digital transformation focus. Nearly half of CU CIOs report the need for business model change, where "87% measure the ROI on digital" to meet growing demand changes from their membership.
Drivers for digital transformation start with demographic enacted preference shifts, and have tackled environmental and efficiency categories, enticing the use of practical alterations to established business processes and institutional structures. As the cost of poor technology outweighs the price to install it, the digitization era is in full swing. If a fully digital world is seen as a finished house, then, it is imperative to lay a proper, secure, strong and confident foundation. This digital foundation acts as the ladder to which a credit union may climb into a digital architecture, establishing the structural requirement for future agile capacities.
True digital transformation compiles aggregate analog and manual processes, and turns dated systems into lean machines of efficiency and results. This transformation surpasses superficial feature implementations and attractive interfaces, and has become an evolutionary process enacting business change. By adopting new digital forms, technology and business strategy have merged into one cohesive road map, no longer existing as independent fragments from one another. For credit unions, this will not change the ethos and fundamental purpose igniting utility, rather, will elevate the credit union into a dynamic institution, capable of modern value demanded service.
Digital transformation acts as a churning machine, grinding out innovative solutions to both external credit union public's, while mitigating internal process configurations, streamlining processes, leaving an efficient and agile technical infrastructure.
Think your not effected by this digital revolution? Think again. When your organization starts noticing process changes, the digital transformation has knocked on your door. We suggest a full embrace of digital transformation, maximizing the potential of your credit union, and eliminate inefficient and avoidable constraints.

Hear this? Then Your Digital Transformation Has Begun

"We've never been able to do that before, that fast, and that way"
"This is only the beginning of the value we add to members lives, how they can interact with us, how our credit union helps our members"
"Technology and business strategy, road maps, & projects are the same thing at our credit union - one does not exist without the other"
Kyle Stutzman, VP Business Development at PureIT CUSO, "when your leaders, employees, and members start saying these things, then digital transformation is starting to happen."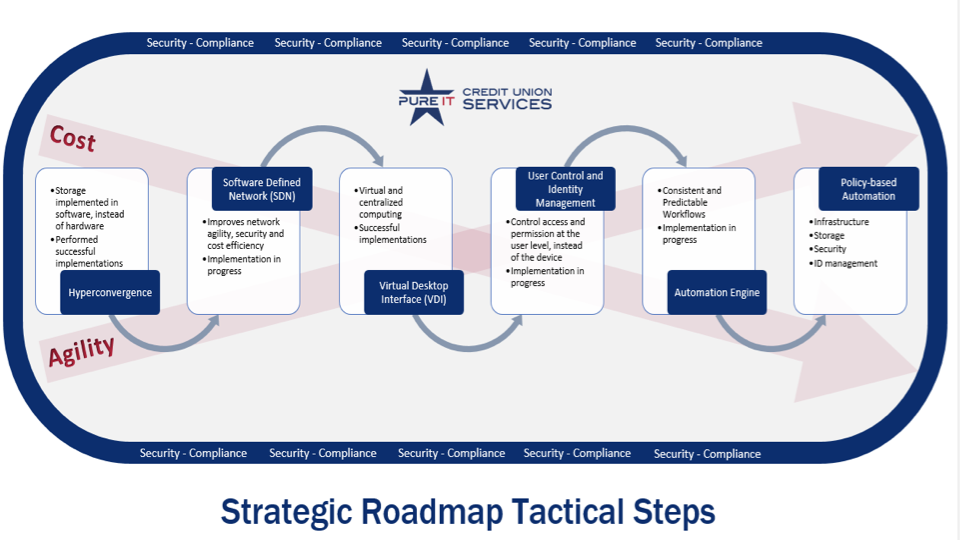 Above, Foundation to Launch a CU Digital Transformation, Pure IT CUSO, 2019.
Sources
Bilefeild, J. (2016, April). Digital transformation: The three steps to success. Retrieved April 1, 2019, from https://www.mckinsey.com/business-functions/digital-mckinsey/our-insights/digital-transformation-the-three-steps-to-success
Boulton, C. (2018, December 11). What is digital transformation? A necessary disruption. Retrieved April 1, 2019, from https://www.cio.com/article/3211428/what-is-digital-transformation-a-necessary-disruption.html
Gartner. (2018). CUNO CIO Poll. Webinar, accessed on April 1, 2019, from https://www.gartner.com/en/webinars/3899294/the-2019-cio-agenda-securing-a-new-foundation.